The Best Graduation Gifts At Sunber
In 2022, graduation day is around the corner. We guess most of you guys must be excited on that day. Except for handing in your graduation paper, picking up your cap and gown, and inviting friends to your graduation party, the only left thing is to get a gorgeous graduation hairstyle, since it is so important for you to look your best on your graduation day.
If you are looking for a stunning graduation hairstyle, check it below to get hair inspiration.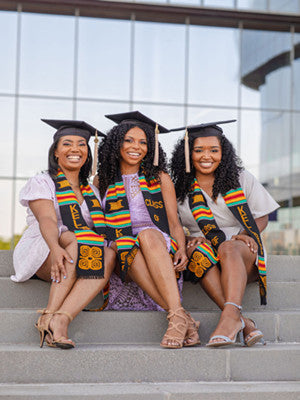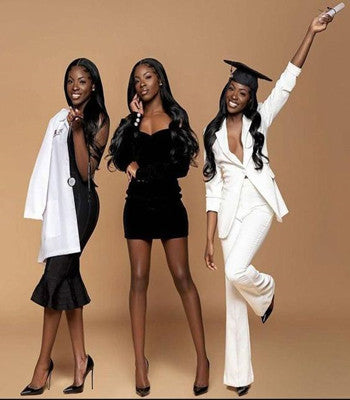 Stunning Beach Waves
It is kind of a natural-looking hairstyle, which looks more textured, voluminous, and attractive than usual hair waves. It is one of the most glamorous graduation hairstyles worthy to try, which does not have to spend much time styling.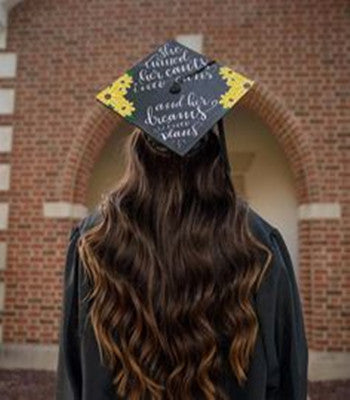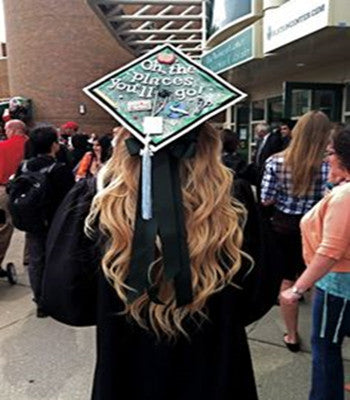 Besides, beach waves is easy to get loose curls by using a curling iron. If you choose to wear this hair, you will be the most gorgeous girl on that day!
Natural-Looking Curly Hair With Volume
If you love simple and classy hairstyles, the basic flow free with volume should be the top choice. You can take the eternal pretty black curly hair with highlights into consideration. Curl makes you look more natural and unrestrained and adds vibrancy to the hair.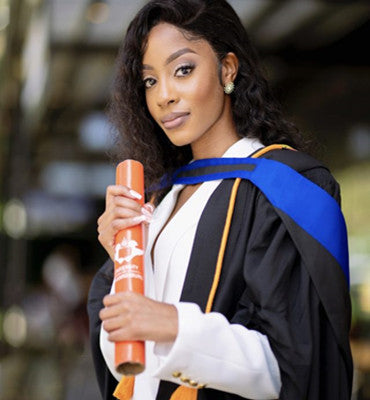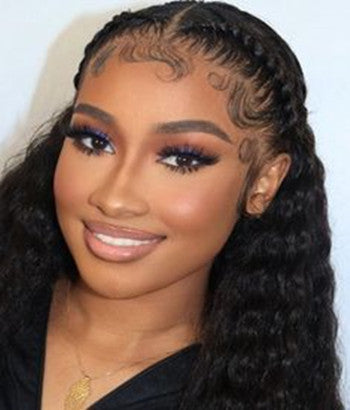 Here, we highly recommend this curly v part wig for you. It is glueless without leave-out and easy to install. If you are tired of the wig install problems, this glueless lace wig can be a delightful option to strengthen your confidence without scalp damage. We hope you can rock that day with this hairstyle.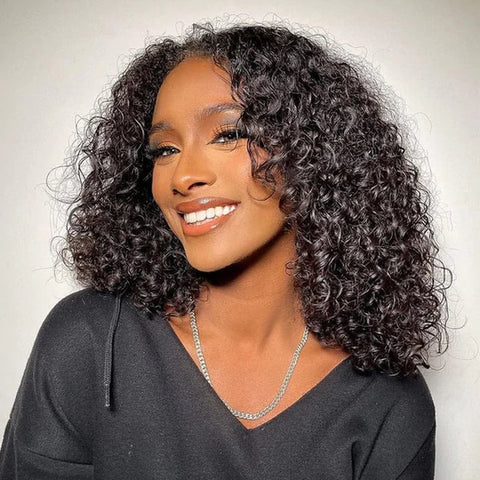 Sunber hair provides high-quality and affordable human hair wigs for graduates to celebrate their happiness on that day. For all of the graduates, we offer the best wigs at a discount.
15% OFF/ CODE:GS15
Over $199/17% OFF/CODE:GS17
HD Lace Wigs:18% OFF/CODE: HD18
Elegant Low Bubble Ponytail
A bubble ponytail is a unique and easy-to-do hairstyle. When you want your ponytail different and get an extra fun look on that day, this hairstyle can be the first choice. You can also wear some accessories: pearls, flower ribbons or something else you like. If you are going to participate in a graduation party, it is a perfect hairstyle you should consider.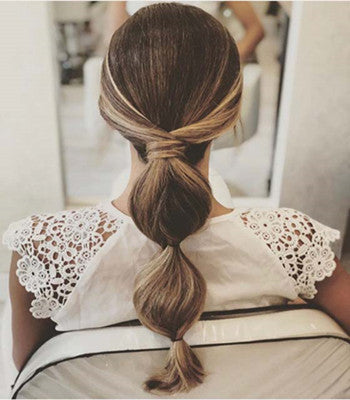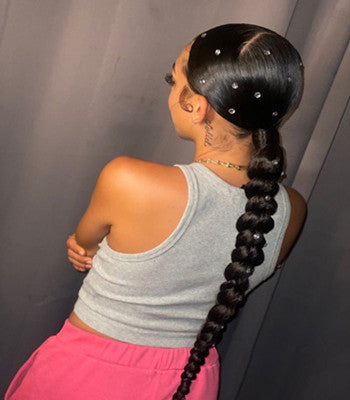 Lively Quick Short Bob
If you like short hair, a short bob is a perfect choice for a graduation hairstyle. It will make your jawline look sharper, your eyes look bigger and bring back your cheekbones. It ensures that you aren't messing up your style when it comes time to throw that cap in the air.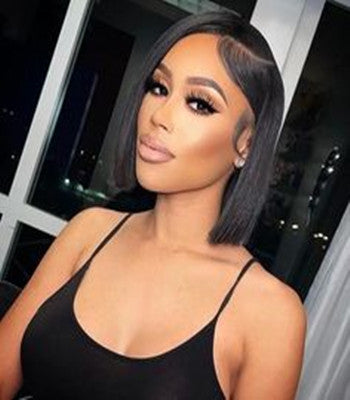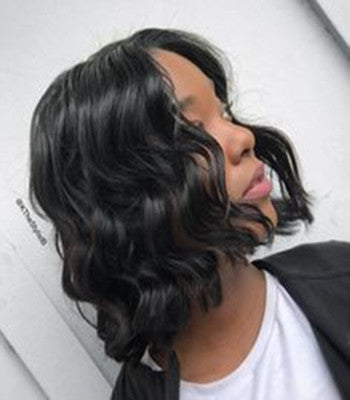 Classy Straight Hair Look
As we all know, classy straight hair can always bring you an elegant and youthful vibe. For graduation day, it is very easy to style and leave your best look when you deliver a speech. The only key is to keep your hair moisturized and sleek by using hair spray or oil. Trust us, the straight long hair will never let you down.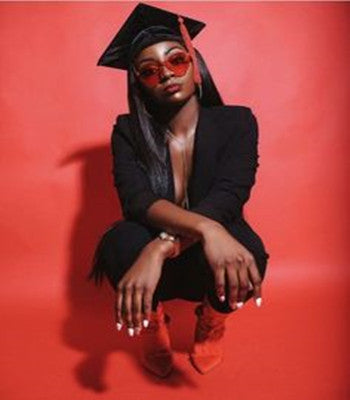 Which hair is best for graduation?
The fact is that there is no best but a better hairstyle for you. As we talked about above, you can pick up the most suitable hair that renders your best look on that day, based on your personal preference.
How do I style my hair for graduation?
curly hair with volume, beach waves, lively short bobs, and elegant straight hair are all the best hair choices for graduation day.
How do I make my hair look good in a graduation cap?
First, you should keep your hair soft, moisturized, and sleek, which is not easy to mess up in any situation.
Then, remember to secure your cap to your head.
Next, make sure that the main elements of your hairstyle( hair accessories, a ponytail, or braid) sit below the crown of the head.
On graduation day, it is necessary to show your best look since there will be plenty of friends and family at your graduation to take pictures and celebrate with you together. We hope all of you will have fun and spend an unforgettable graduation day.
Leave a comment
Kinky Edges Wig
Glueless HD Wig
Crazy Flash Sale
Pre Cut Lace Wig