Cool-Girl Wixie Haircut-Don't You Want To Try ?
Time flies, and in the blink of an eye, we have already welcomed the summer of 2023. Summer is a lively season, and both clothing and hairstyle need to have some novelty and highlights. So, what are the trendy hairstyles for the summer of 2023? The first thing to mention is Cool-Girl Wixie Haircut.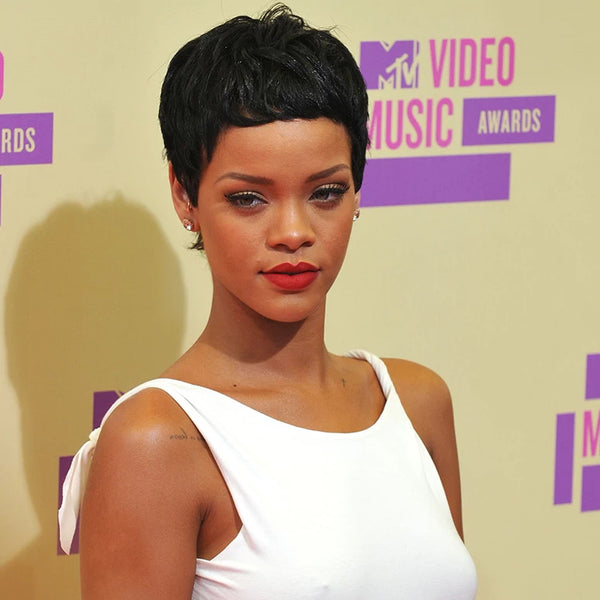 Girls' hairstyles range from cute and sweet bob to charming pixie, as well as the current Wixie hairstyle. Short hair is becoming increasingly popular among people. 2023 is a avant-garde and fashionable year for short hair. Short hair is easier to maintain and shape than long hair. People picked up scissors and bid farewell to hours of hairstyle design.
Do you want to pick up the scissors and give it a try when you hear this. Wait a moment, reading this article may be more helpful to you!
What Is Wixie Haircut?
The Wixie haircut is not a simple exposed ear style, but a multi-level short hair that highlights more layers and attributes. Choosing a multi-level short hair can not only increase the level of hairstyle, but also more effectively conceal facial defects, showcasing a confident and generous natural style.
The Wixie haircut retains the same DNA as the traditional Pixie but with different proportions and a nod to the shag.Put simply, it's the pixie cut's cooler, freewheeling cousin: understated yet considered; short but with edgy 'winged' pieces to frame the face.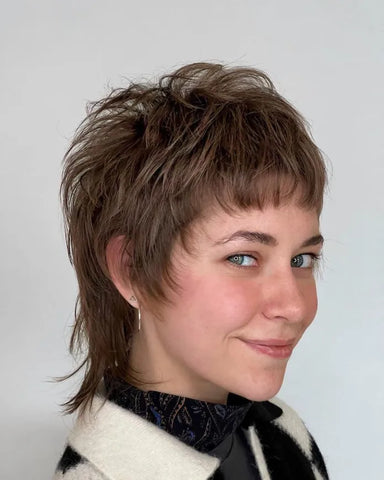 Should I get a bixie cut?
If you like the texture and volume around your head and face, but want to leave some length, then a bixie hairstyle is one of the best choices. Avoid cutting the back length too short as it may cause your hairstyle to become completely different.
Bixie combines two clearly recognizable popular hairstyle elements - the bob and the pixie - and creates a new hairstyle based on them. It is a fluffy wave head that blends various layers, increasing size and texture.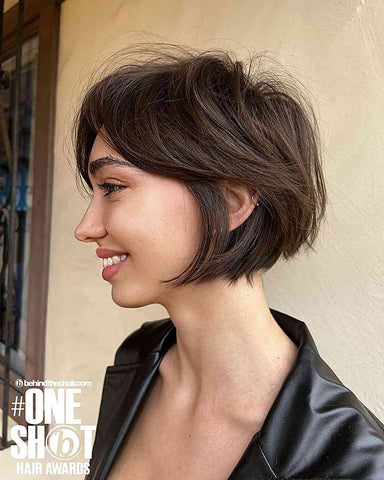 Although I honestly don't remember it being called this back in the '90s —and I remember pretty much all the great portmanteaus I've encountered in my lifetime — the Bixie is back and it's ready to delight, dazzle, and potentially confuse. In 2022, this hairstyle represents fashion and avant-garde.
What is the difference between a pixie and a bixie?
(1)The length
The pixie haircut is shorter than bixie haircut, especially the hair near the ears on both sides will be very short, the hair at the back of the head will also be shorter, and the hair at the top of the head will be selected with layers of slightly longer hair. The bixie haircut is a combination of bob + pixie, not as long as a bob but with the perfect silhouette of a bob, not as short as a pixie haircut, but with layers of hair at the top of the head like a pixie haircut.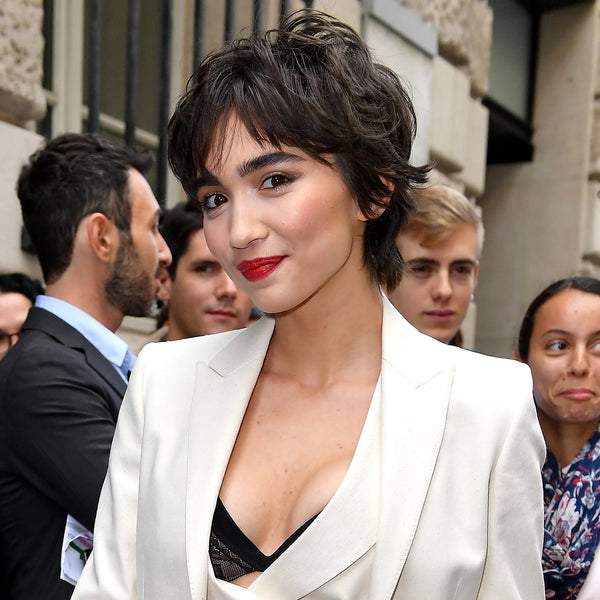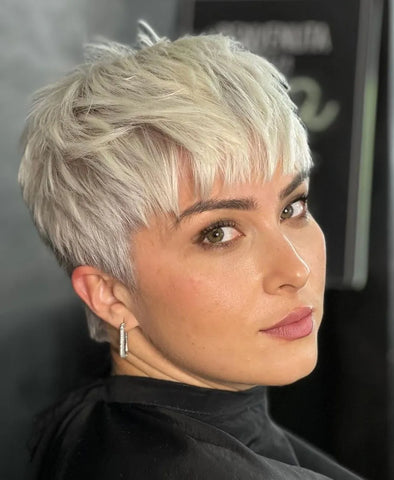 (2)The shape
The pixie is a women's haircut that's short at the back and sides, and slightly longer and fuller at the top and front. It may be cut extremely close to the head, or some spiky pieces may be left for a different, interesting style. The bixie cut features an artful blend of a bob and a pixie. It has the highly layered fullness of a pixie, particularly at the crown part of your head. This is merged with the length of a short bob at the back. To picture this cut better, try imagining an inverted triangle. Your hair is full at the top, but it becomes slimmer as it goes down.
(3)Suitable for audience
If your personality is cool, your clothing is also personalized, or successful, and your personality is cold, the most suitable hairstyle for workplace women is the pixie haircut. It can make workplace women look more imposing, make trendy hot girls look more personalized, and make you look more obedient and intelligent, just like a vibrant college student. The bixie is a versatile style that can be customized according to your hair texture, hair density, and facial features. It can also be styled to match your personality and unique sense of style. It can be shorter than chin-length, and the fringe area can be long or short too. It is suitable for all groups of people.
10 trending Wixie haircuts in 2023
1.The accessorised Wixie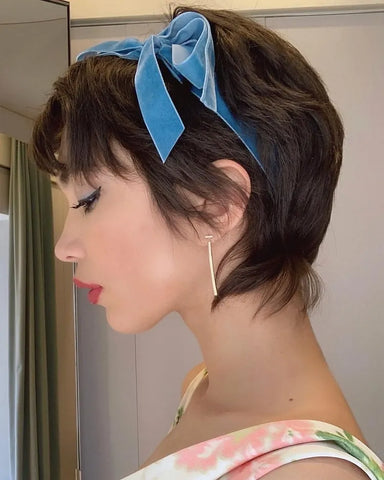 One of the easiest ways to style a "wixie cut" is with a ribbon. Take a cue from Rowan Blanchard and dress it up with a blue ribbon as a headband for a romantic touch.
2.The flapper era Wixie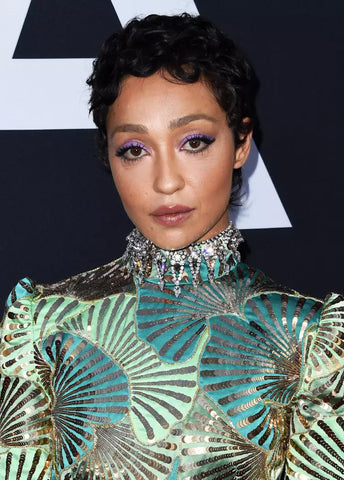 The wixie was made for the flapper era. Be inspired by those classic flapper waves and style your wixie layers in curled wavy patterns with a slick finish.
3.The wet-look Wixie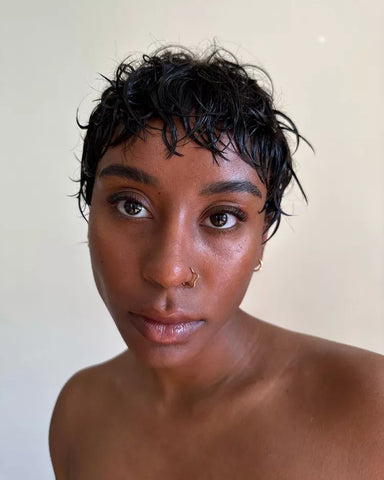 Wet hair will never go out of style. Grab your go-to hair oil or serum to give your Wixie a cool, edgy look.
4.The long Layers Wixie
Keep your wixie long and swept to the side to frame your face to give your wixie cut some depth.
5.The soft wave Wixie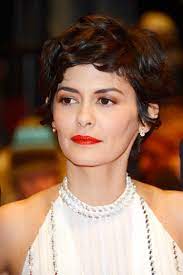 Play up those layers and add volume with soft waves for a callback to Old Hollywood glam. It makes for the perfect night-out look.
6.The Winged Mullet Wixie
This transition period between the pixie and the mullet makes for the perfect wixie. The layers with the ends slightly bent adds definition to the entire cut.
7.The bed head Wixie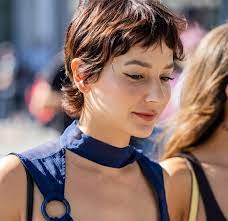 A simple and natural hairstyle that can be easily organized and ready to go out in the morning.
8.The red-tipped Wixie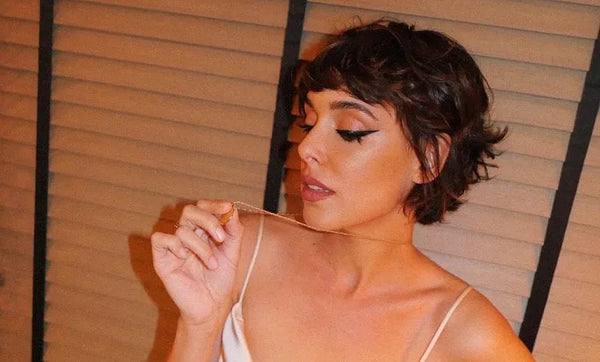 Dye the hair tail in red to highlight personal beauty, cute and charming. If you want to showcase your personality, it's definitely a good choice.
9.The purple Wixie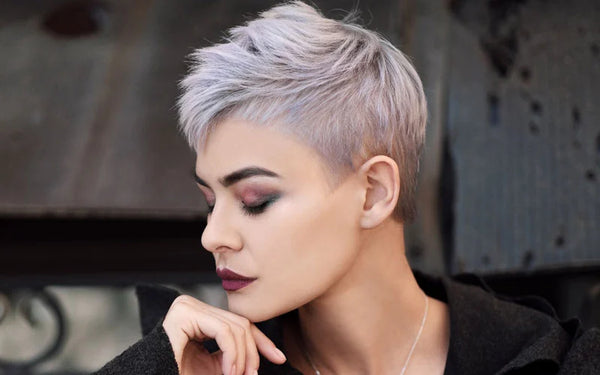 Add an edgy twist to your pixie cut by dyeing it ashy purple. You can also try darker purple shades like plum or eggplant.
10.The Blonde Haircut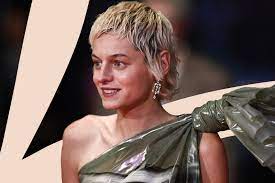 Consider going blonde if you want a total makeover. This hair color is also flattering for morenas, especially when you choose platinum blonde or ash blonde shades.
Leave a comment
Kinky Edges Wig
Glueless HD Wig
Crazy Flash Sale
Pre Cut Lace Wig